September 7, 2017
Reserve .RU/.РФ domain registry opens September 1
TLDCON 2017 conference revealed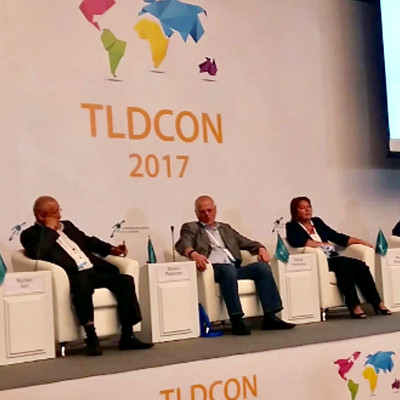 Reserve .RU/.РФ domain registry opens September 1
On September 6, the jubilee 10th International Conference for ccTLD Registries and Registrars of CIS, Central and Eastern Europe (TLDCON 2017) opened in Almaty. The attendees list included 140 people from 17 countries.
MSK-IX Director General Yelena Voronina opened the conference, presenting the reserve registry of the Russian national domains, which was launched on September 1. The reserve registry is designed to keep a copy of the zone files and domain names registry in any situation. This will help keep Russian domains going and better protect the system from any external impact.
Yelena Voronina said that the number of various threats to national domains is rapidly increasing. In her experience, any rebound in public life nearly always increases the pressure on the DNS, including the number of cyberattacks. It would be highly beneficial to promptly exchange information about such pressures and share the experience of curbing them.
Another priority for MSK-IX is to open access to information about DNS for all users, primarily for each internet provider. "Information should reach the final user via the provider in the shortest way possible, and we have been working hard to explain to providers how important this is," Voronina said.
"Our DNS network has 18 locations across the globe," she said. "We gather statistics from all network hubs, analyse the data and make conclusions on where to place the next hub. Today 50% of all the requests tend to come from Russian territory, and the other 50% from various countries, mostly places in the former USSR. We identify the location with the highest number of requests in these countries and put our DNS hubs there. One of the DNS hubs has been launched in Kazakhstan."
As part of the conference's working programme and its section Technical Solutions for Registries, Pavel Khramtsov from MSK-IX described in his report how the MSK-IX infrastructure works. He said DNS-clouds of the .RU/.РФ domains were organised to be as close to the clients as possible, and the cloud management is totally automated. As for the major challenges facing DNS-infrastructure providers, Pavel Khramtsov named the conflict between DNS-server placement principles such as the political geography, requests' spread and network topology. He also shared MSK-IX plans to install new servers in various parts of the world.