November 18, 2020
Stellar participants in November 19 roundtable
On Thursday November 19 at 12 noon, a roundtable on Technological and economic drivers of network localization will bring together a cohort of industry stars participating in the MSK-IX Peering Forum.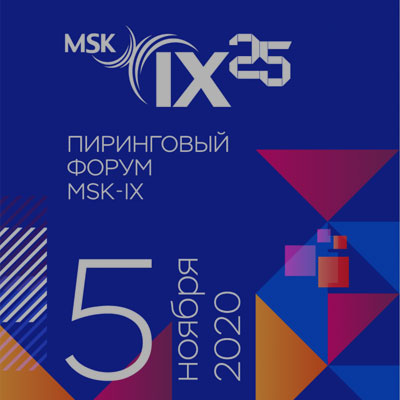 Stellar participants in November 19 roundtable
They include Andrei Robachevsky, Director of Technology Programs, Internet Society; Dmitry Burkov, Chairman of the Board at the Foundation for Assistance for Internet Technologies and Infrastructure Development (FAITID); Andrei Kolesnikov, Director of the Internet of Things Association; and Mikhail Yakushev, Deputy Director of the Institute for Law in the Digital Environment, Higher School of Economics. The participants will discuss the internet today, talk about how the pandemic changed the world, and cite examples from their practice.
This year's MSK-IX Peering Forum is a series of online meetings with leading international experts, managers, and researchers in internet technologies. Each meeting is an opportunity to get a share of our guests' knowledge and experience, ask them questions and take part in a discussion together with other participants. There are two more webinars ahead and the closing session on December 3. Follow our updates.