MSK-IX
/
News
/
Blogger television channels V1 Ego and V1 Fem become available on Medialogistika platform
April 7, 2021
Blogger television channels V1 Ego and V1 Fem become available on Medialogistika platform
The Medialogistika terrestrial broadcasting platform has added two channels produced by V1 company to its line-up. The channels are now available to project partners for distribution on OTT platforms.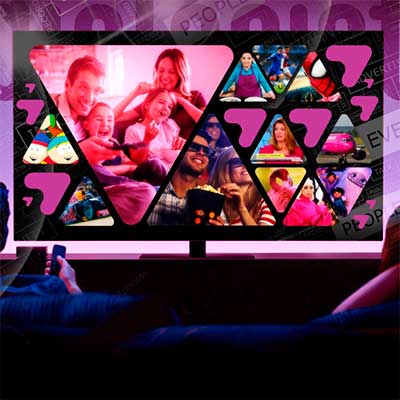 Blogger television channels V1 Ego and V1 Fem become available on Medialogistika platform
In early April, MSK-IX Internet eXchange center and V1 signed an agreement for the distribution of two television channels, V1 Ego and V1 Fem, on the Medialogistika platform. Both channels are based on blogger content.
V1 Ego is aimed mainly at male audiences aged 18-34 and will definitely appeal to car enthusiasts, sportsmen, travelers and fishing fans. The channel's grid includes videos by popular bloggers who talk about MMA and other martial arts, repairing and selecting cars, videogames, sports training, hunting, fishing, arms, history, travel and the psychology of relationships with women.
V1 Fem is likely to attract women aged 14 to 34. It is a channel about fashion, beauty, lifestyle and health. Like V1 Ego, it is completely built on the content from popular bloggers who talk about current fashion trends, produce beauty tutorials and give tips on developing an individual style. All this is organically complemented by music and dance, psychological, culinary and travel videos. The channel's stars include well-known Russian-speaking YouTubers such as psychologist Veronika Stepanova, makeup artist Alina Nazarova, model Dima Sitnikova and many others.
Both channels are now available in Medialogistika packages only for distribution on OTT platforms.
"While other TV channels are racking their brains on how to compete with internet content, these two seem to have found an offbeat and simple solution – to build on that content and put together some new blogging channels. We will keep track of how popular the new format will be. OTT services can take these channels from Medialogistika for free testing," Director of the Medialogistika project Grigory Kuzin said.
"I am delighted to be a partner of Medialogistika because we do not have to think about any technical aspects of signal delivery, but can focus on the content of the channels," commented Denis Maimistov, founder and general producer of V1.