October 4, 2022
Peering Forum MSK-IX 2022 returns
MSK-IX is going to gather its clients, partners and friends for a conference. After a forced two-year hiatus caused by the pandemic, the event will take place offline on December 9.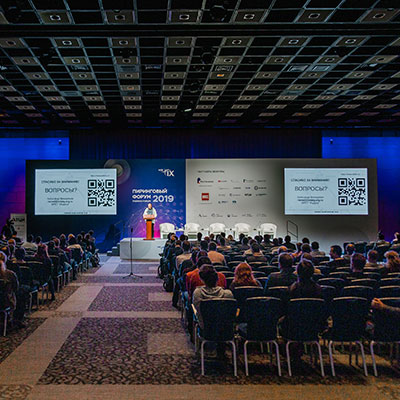 Peering Forum MSK-IX 2022 returns
The Peering Forum MSK-IX is an annual conference on telecommunications networks and the services they provide.
For 17 years, MSK-IX has gathered representatives of the online community, providing a platform for them to share opinions, best practices and unique case studies. It is also an opportunity for MSK-IX to marks its anniversary with its many friends.
In 2022, MSK-IX will turn 27. Many significant events for the telecom market have taken place over this time. Telecommunications networks have developed and grown, new technologies have appeared, and on their basis, various modern services have emerged. One thing remains unchanged: the ambition to actively build and develop the Runet to make it as reliable and fast as possible.
As per tradition, the organizers of the 2022 Peering Forum have prepared a topical and busy business program with three sections. Event participants, including representatives of telecom operators, content providers, cloud platforms, government agencies, data centers and system integrators, will hear technical reports, a detailed presentation of the new opportunities MSK-IX provides to its partners, and a panel discussion with leading telecom experts.
And that is not all the conference offers. All participants will have a chance to meet up with their colleagues and network effectively via a special mobile app. The app helps set up a meeting with any registered participant at a specific time and place at the venue. For networking purposes, there will be a designated room with tables, each table with an assigned number.
The 2022 MSK-IX Peering Forum will take place on December 9, 2022, at the WTC Moscow Congress Center at 12 Krasnopresnenskaya Embankment.
Prospective attendees are welcome to sign up on the official website of the conference.